OSP Nowe Grodzkie. Nowa misja strażackiego Żuka.
08 Jan2020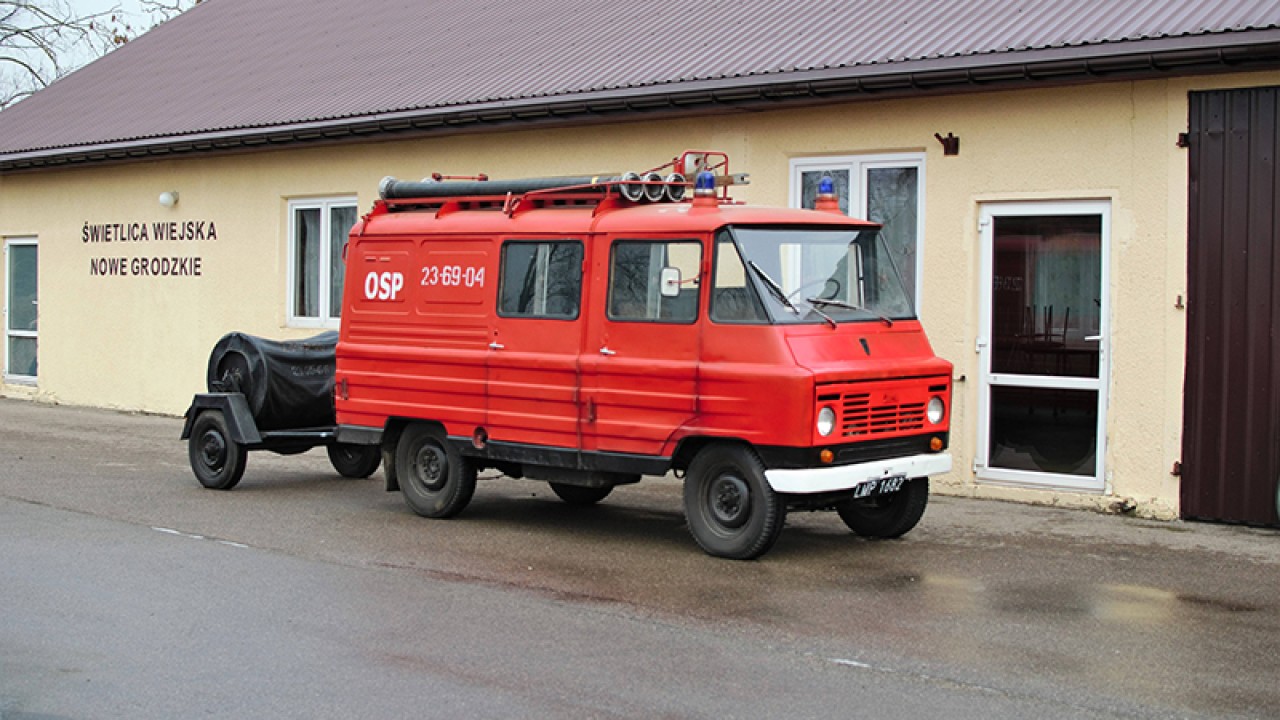 Wychodzimy z założenia, że kto nie szanuje historii, ten nikogo nie szanuje. My do historii mamy duży respekt, a w szczególności do dawnych pojazdów strażackich.
Właśnie jeden z nich zasilił szeregi naszej firmy.
Czerwony Żuk spędził w służbie pożarniczej aż 46 lat! Pierwszych dziesięć w OSP w Chlebiotkach, a całą resztę w OSP Nowe Grodzkie na Podlasiu.
– To nasza chluba i historia trzech pokoleń strażaków. Ciężko się było z naszym Żukiem rozstać. Na tyle, że żegnaliśmy go... w akompaniamencie harmonii – mówi Stefan Grodzki wójt gminy Kulesze Kościelne.
Żuk, wyposażony w tzw. dwukółkę do przewozu węży pożarniczych i zabytkową motopompę – trafił w dobre ręce.
Mimo, że auto jest w znakomitym stanie (zaledwie 14 tys. km przebiegu) to trochę go wyremontujemy, odświeżymy jego dawny błysk i klasę. I "żuczek" – choć już emeryt – nadal będzie w czynnej służbie.
Tym razem sprawdzi się na polu edukacyjnym, w ważnej misji budowania świadomości przeciwpożarowej.
Zdjęcia: Urząd Gminy Kulesze Kościelne