Żywiec. Marsz po zdrowie z Honoratką.
12 Jan2020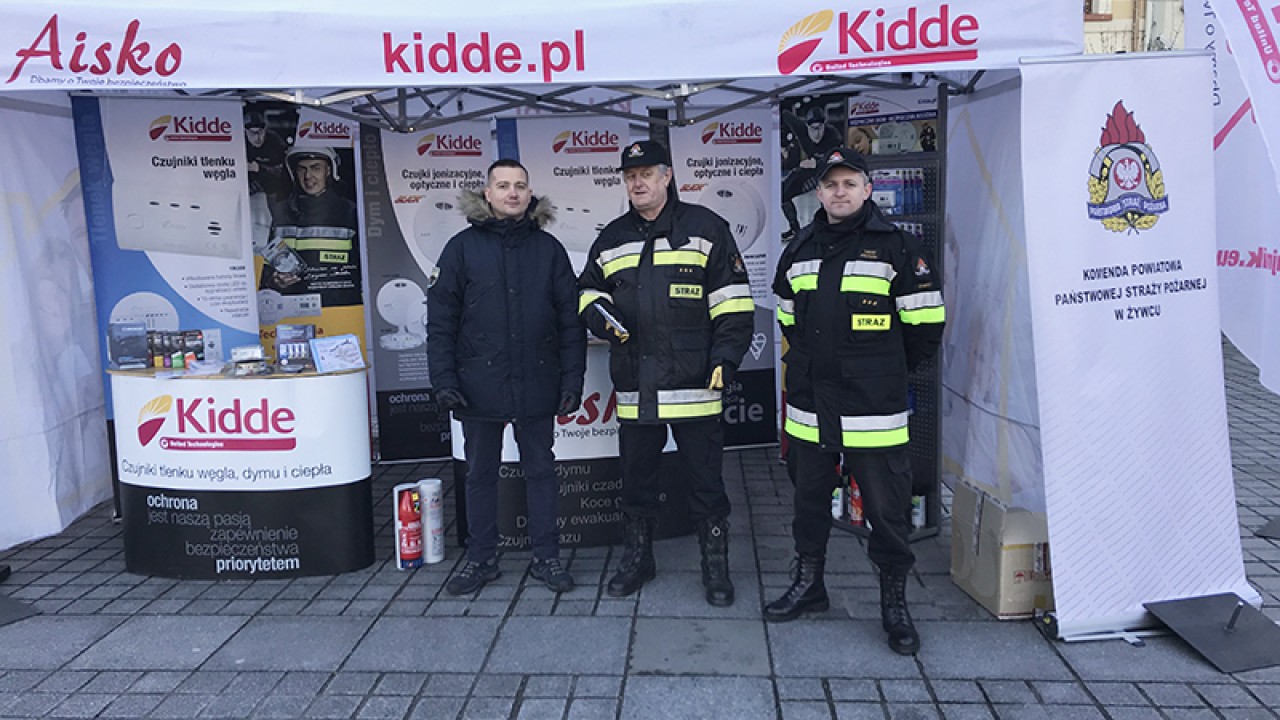 Dzięki staraniom Klubu Fotograficznego PTTK "Góry bez cenzury" i Klubu Honorowych Dawców Krwi PCK przy Urzędzie Miejskim w Żywcu odbył się minioną niedzielę "Marsz po zdrowie z Honoratką". To ciekawa akcja, w której promowano honorowe krwiodawstwo, zdrowy tryb życia i aktywne spędzanie wolnego czasu.
Zaczęło się więc solidną rozgrzewką z elementami zumby na żywieckim rynku, a później odbył się dwukilometrowy marsz po miejscowym parku. Brawo, ruch to zdrowie! Tym razem nie liczyły się zajęte miejsca, nie było rekordów i medali. Chodziło o wspólne spędzenie czasu na zdrowym spacerze. Przy okazji warto dodać, że padł rekord w oddawaniu krwi w całym powiecie! Dużo pozytywnej energii i mnóstwo gorących serc. I to nie tylko o krwiodawców!
Tym razem graliśmy nie tylko z Wielką Orkiestrą Świątecznej Pomocy, graliśmy z całym Żywcem!
My też dołożyliśmy małą cegiełkę w tym wspólnym dziele. Na zaproszenie PSP w Żywcu (pozdrowienia dla rzecznika prasowego asp. sztab. Marka Tetłaka) prowadziliśmy na naszym stoisku akcję edukacyjną w zakresie bezpieczeństwa pożarowego i tłumaczyliśmy jak ważne jest posiadanie w domach czujników tlenku węgla i czujników dymu. Mieliśmy wielu odwiedzających, wśród których byli także wolontariusze WOŚP.