Łódź - Szkolenie - Korporacja Kominiarzy Polskich.
17 Sep2020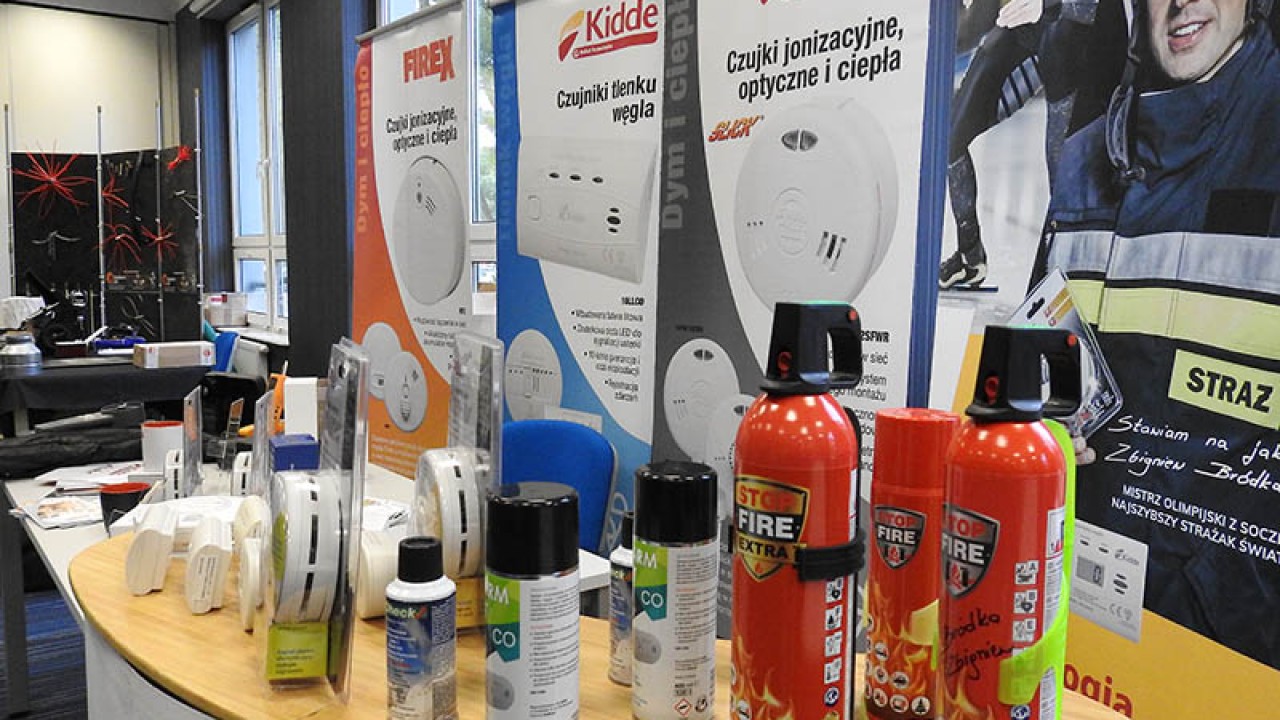 To był wyjątkowy dzień. Chcemy się z wami podzielić wspomnieniami i emocjami, więc przygotowaliśmy krótką fotorelację wraz z opisem. Co to za impreza?
W dniu 17.09.2020 odbyło się szkolenie, na które jako sponsorzy zostaliśmy zaproszeni przez grupę techniczno-szkoleniową Korporacji Kominiarzy Polskich. Tematy poruszone na spotkaniu obejmowały specjalistyczną wiedzę z zakresu bezpieczeństwa pożarowego, z naciskiem na dziedzinę kominiarską i bezpieczeństwo użytkowania instalacji kominowych.
Słuchaliśmy w skupieniu i wszystko pilnie notowaliśmy :-). Zawsze cenimy sobie okazje do poszerzenia wiedzy. Ostatecznie robimy to dla was drodzy klienci i współpracownicy! :-)
Oczywiście z naszej strony uczestnicy również mogli liczyć na wsparcie merytoryczne. Przygotowane przez nas stoisko na specjalnej sali wystawienniczej tętniło życiem. Odbyliśmy wiele ciekawych rozmów z uczestnikami szkolenia, prezentując przy tym nasz asortyment.
Podczas szkolenia zostało zorganizowane losowanie, w którym zwycięzca otrzymał nagrodę ufundowaną przez naszą firmę. Nagrodą był zestaw składający się z czujnika dymu Firesco SK-20, sprayu gaśniczego SAFE750 z autografem ambasadora naszej firmy Zbyszka Bródki oraz zestawem materiałów edukacyjnych.
W harmonogramie szkolenia było miejsce także na prezentację naszej firmy na sali wykładowczej. Na koniec szkolenia otrzymaliśmy od organizatorów, podziękowania za uczestnictwo w formie statuetki (dowody na zdjęciach ;-)).
Co jeszcze? Otóż z wielką dumą, chcielibyśmy wspomnieć, że ten dzień zaowocował również współpracą z firmą MarketKominiarski.pl Założycielami tej firmy są Wojciech Zmuda oraz Marcin Komorowski, czyli przewodniczący i wiceprzewodniczący Grupy Techniczno-Szkoleniowej, działającej przy Zarządzie Głównym Korporacji Kominiarzy Polskich. Cieszymy, że grono naszych współpracowników zasilili tacy wspaniali fachowcy!