III Międzynarodowa Olimpiada Dziecięcych Drużyn Pożarniczych
19 Jun2022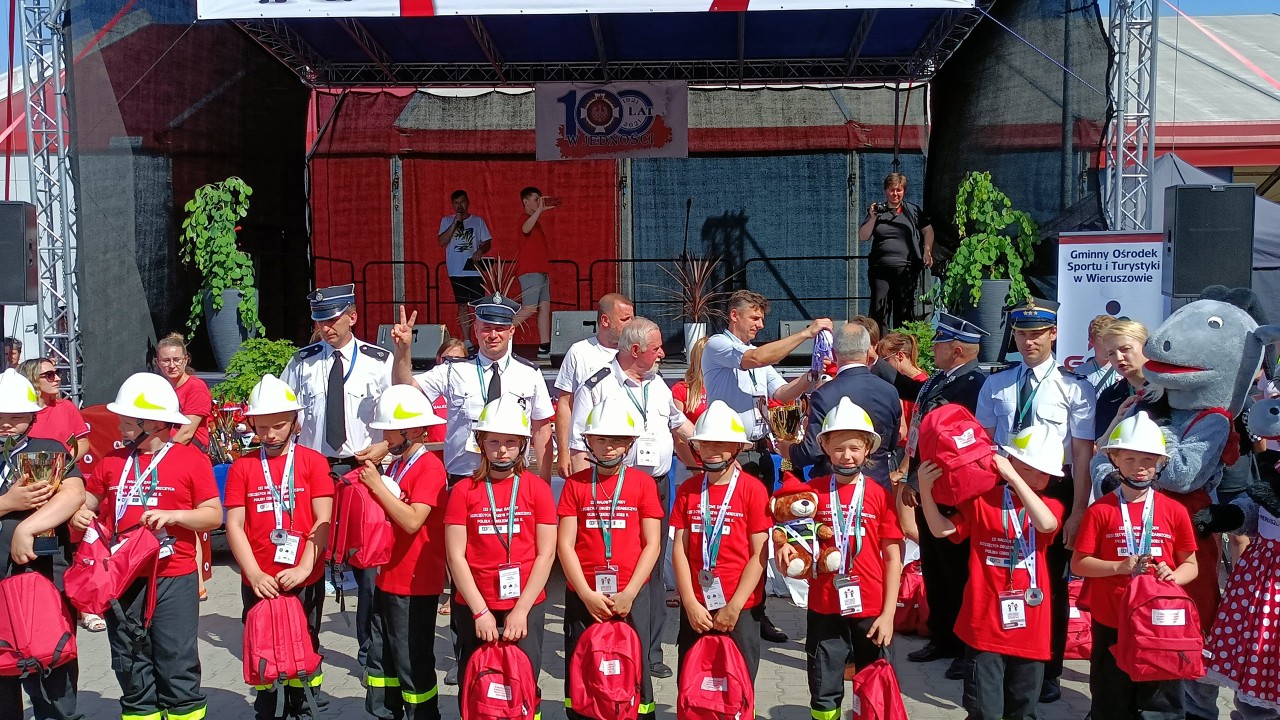 III Międzynarodowa Olimpiada Dziecięcych Drużyn Pożarniczych już za nami! Będzie co wspominać.
Każdy, kto uczestniczył w imprezie, bardzo sobie chwalił spędzony tego dnia czas w Wieruszowie. Doceniono świetną organizację, multum atrakcji oraz niepowtarzalny rodziny klimat. O to chodziło i się udało!
Warto zaznaczyć, że sukces zawdzięczamy tytanicznej pracy osób zaangażowanych w stworzenie tej wyjątkowej olimpiady i to na wiele tygodni przed tym wydarzeniem.
Wydarzenie jest przede wszystkim świetną zabawą i nauką zdrowej rywalizacji dla najmłodszych. To także doskonała okazja do promocji formacji strażackiej, Wieruszowa oraz wszystkiego, co związane z OSP.
Cieszymy się, że mieliśmy okazję brać udział w olimpiadzie. Jako stali bywalcy obiecujemy być za rok. Do zobaczenia!