Golden Emblem - Quality Leader Consumer Award 2021
16 Feb2021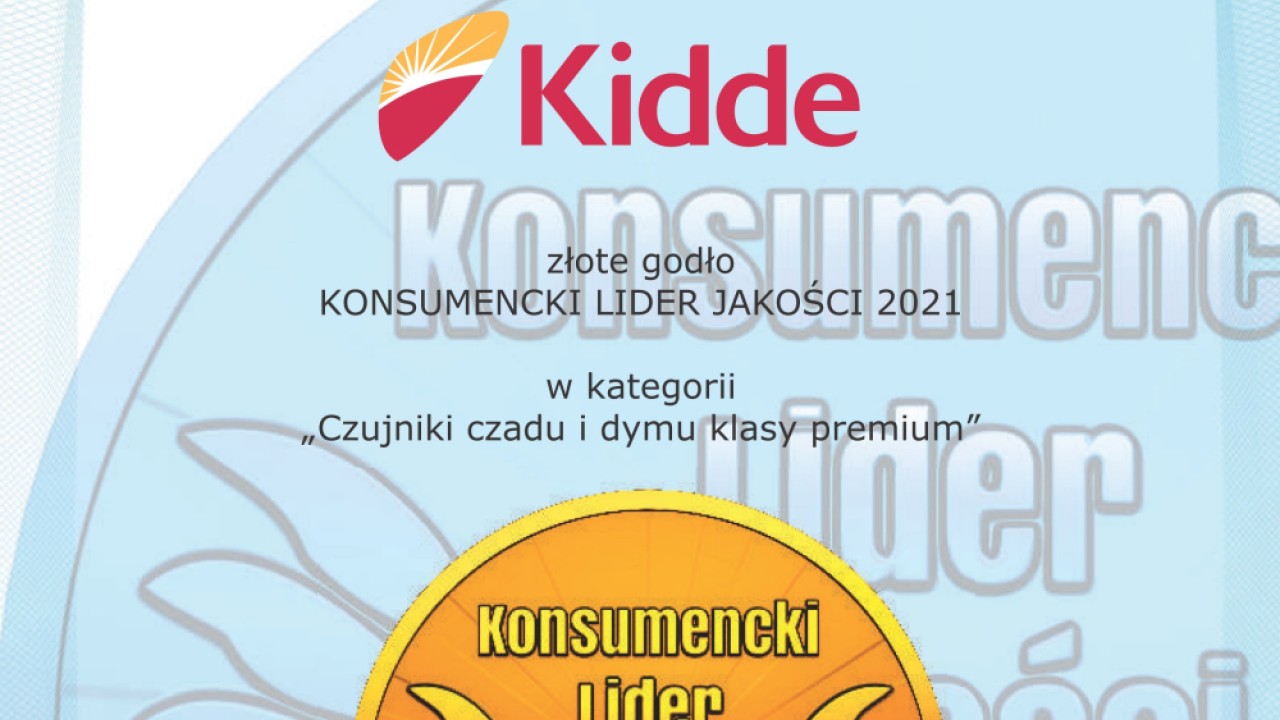 Miło nam poinformować, że na podstawie ogólnopolskich badań konsumenckich marka Kidde uzyskała I miejsce w kategorii "Czujniki czadu i dymu" w programie Konsumencki Lider Jakości 2021 uzyskując tym samym Złote Godło - Konsumencki Lider Jakości 2021.
To nie pierwsze takie wyróżnienie dla nas.

Ten prestiżowy tytuł marka Kidde otrzymała także w latach 2015, 2016, 2018, 2019 i 2020.
Wyróżnienie to jest dla nas tym bardziej cenne, że jest przyznawane na podstawie autentycznych opinii konsumentów (ogólna próba badania przekracza 12 tysięcy respondentów).
Doceniona została zarówno wysoka jakość naszych produktów, ich niezawodność, jak i przystępność cenowa.
Fakt, że znaleźliśmy się wśród najlepszych jakościowo marek i produktów na polskim rynku, jest dla nas z jednej strony zaszczytem i powodem do dumy, a z drugiej zobowiązaniem do dalszej wytężonej pracy, by cały czas świadczyć usługi na najwyższym poziomie.
Dziękujemy za okazane zaufanie i głosy oddane w badaniu.