Konsumencki Lider Jakości 2023
02 Mar2023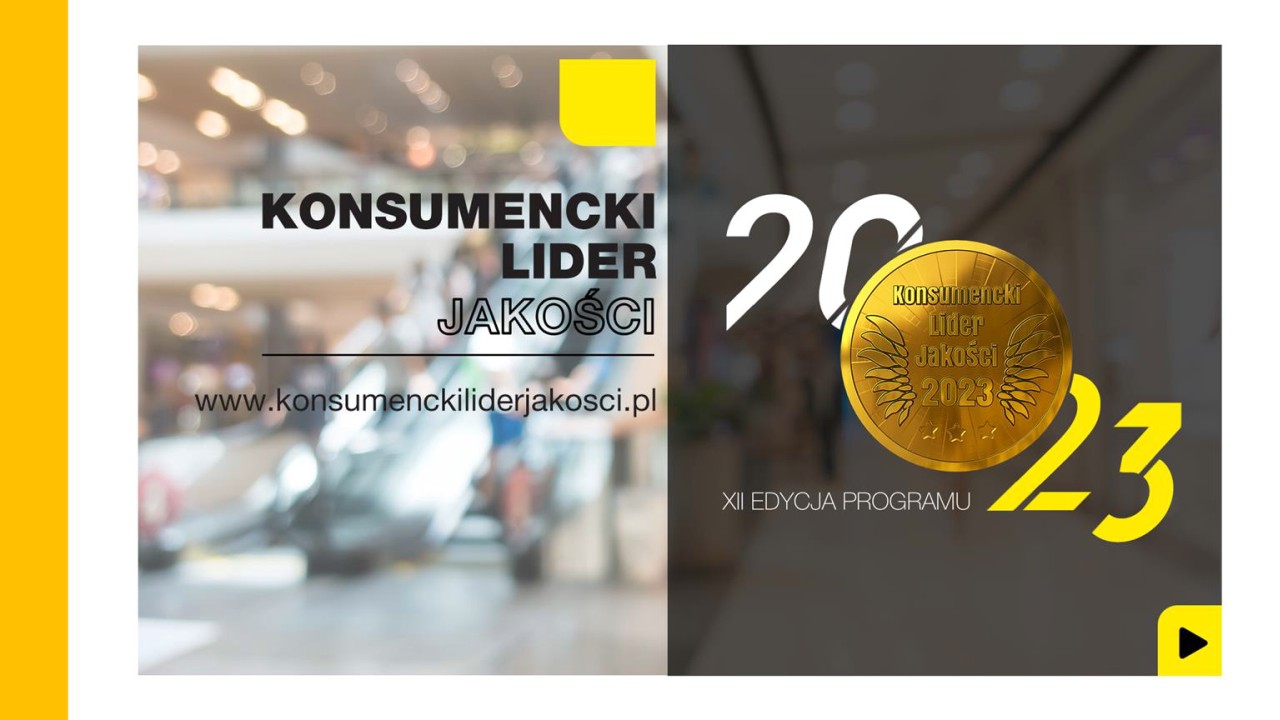 Consumers trust the Kidde brand
We are pleased to announce that in the 12th edition of the prestigious Consumer Quality Leader, Marek Kidde was once again honored with 1st place in the category: "Premium CO and smoke detectors".
Thus, we received the opportunity to use the Golden Emblem Consumer Quality Leader 2023. It is worth emphasizing that the purpose of this competition is to choose the best brands and companies operating on the Polish market.
The winners of individual categories are selected in the research process conducted among consumers. Both products and services are evaluated. The project organizers collect knowledge about why customers choose the brand's data as the best, as they justify, what associations with a given company or the service provided by it.
The entire results are prepared in the form of a special report.
What does it come from? Among other things, the fact that the Kidde brand consumers associate with such concepts as: vigilance, safety and the highest quality on the market.
What is important, it is our company that the respondents indicate most often when they are asked about the best quality brand in the category "Premium CO and smoke detectors".
Importantly, over 83 percent of respondents, among those who have dealt with our products and services, willingly recommend them to others, because they are convinced of the high quality Kidde.
This is especially a nice distinction for us, because such opinions of our clients confirm that we are heading as a company in the right direction, and putting a strong accent on high quality products and the highest service standards was the right decision.