Gas test for smoke detectors PurCheck 30S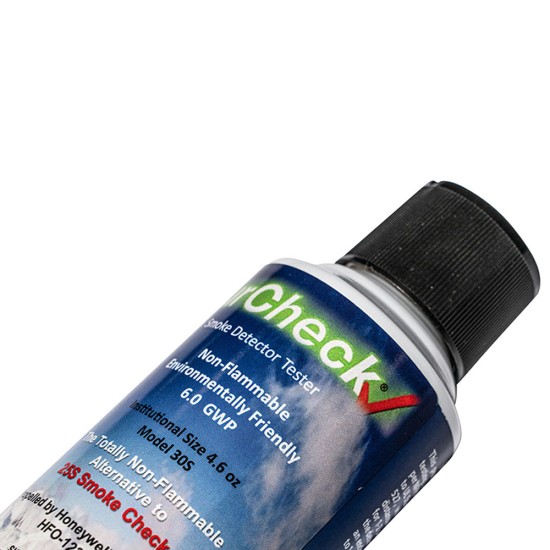 Gas test for smoke detectors PurCheck 30S
Stock:

In Stock

Model:

HFS-PC30S

EAN:

5907222598504

Weight:

240g

Dimensions:

65mm x 65mm x 200mm

HSI Fire Safety


Gas test PurCheck® 30S designed for checking optical and ionizing smoke detectors. It enables simple and quick checking of the detector operation in an environment identical to the particles present in smoke.
Ensure full compliance of tests carried out for detectors manufactured in accordance with UL217, 268 and ULC531; 527 (and equivalent standards). It doesn't corrode plastic components, doesn't leave stains or contaminate detectors. It's the only completely non-flammable and environmentally friendly aerosol available on the market. Used in accordance with the instructions in the user manual, it is safe for both humans and animals.
Performing the test is extremely simple and doesn'tt require any special knowledge or use of additional equipment. PurCheck ® 30S has very high performance - one can is enough to perform over 300 tests.
APPLICATION
Recommended for technical services, chimney sweepers, companies involved in the installation and maintenance of smoke detectors and private persons possessing the above devices.
ADVANTAGES

Very high performance - over 300 tests from one can!

A simple and convenient way of use
Safe for humans and animals
Doesn't corrode detector components
Allow to perform the test without additional equipment
Completely non-flammable and environmentally friendly aerosol
Meets the requirements of NFPA 72 and the International Fire Protection Code
100% compliant with EPA requirements, HFC and CFC free
Does not contain paraffin