Breathalyzers - functions, types, differences
Breathalyzers - functions, types, differences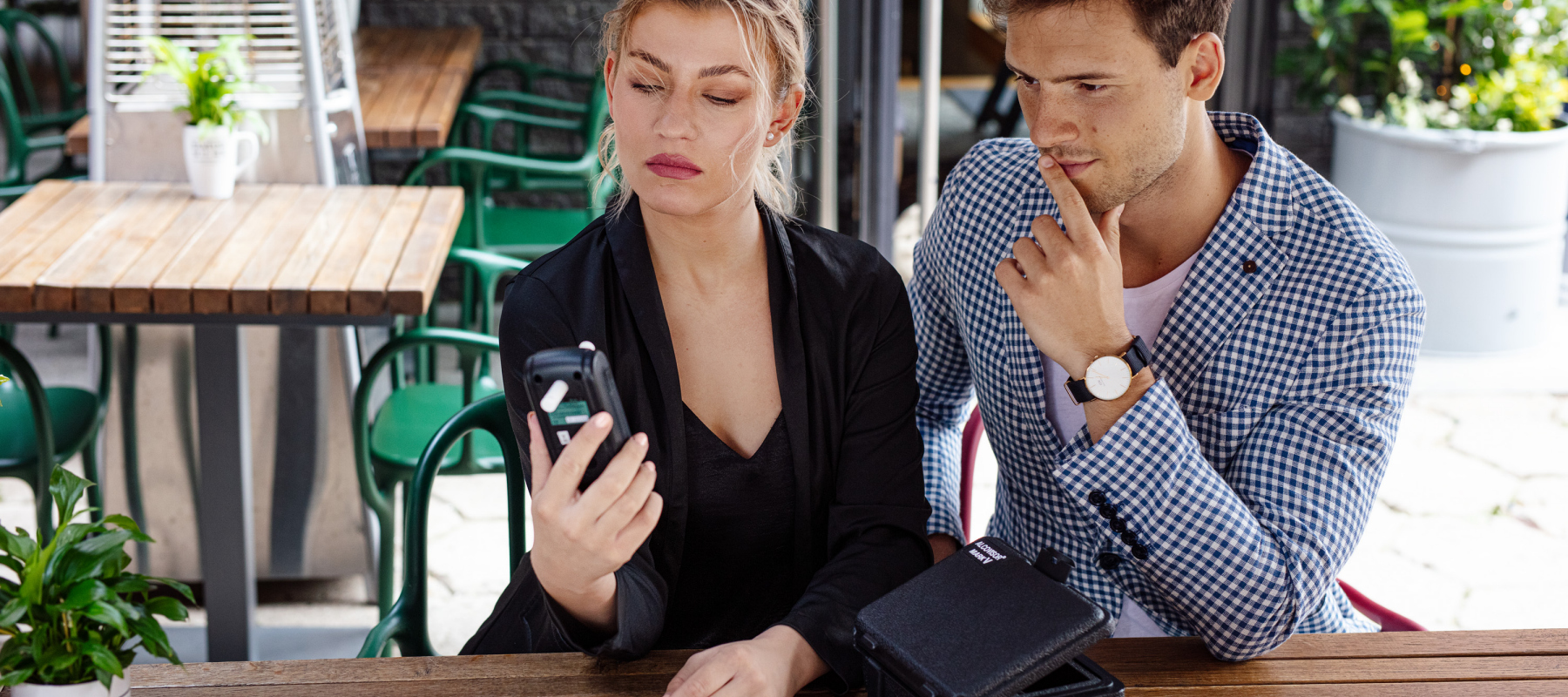 Zakup alkomatu nie należy do łatwych zadań. Pod uwagę trzeba wziąć takie parametry jak marka, cena, opinie i przede wszystkim rodzaj alkomatu.
Rynek urządzeń przeznaczonych do pomiaru zawartości alkoholu we krwi człowieka jest naprawdę obszerny. Od prostych, jednorazowych alkotestów, po zaawansowane, elektroniczne alkomaty. Te drugie przeżywają istotny rozkwit na rynku, stając się coraz częściej nieodzownym elementem imprez, na których podawany jest alkohol.
Szeroka oferta tego typu urządzeń rodzi jednak pytania o wybór najlepszego narzędzia do badania trzeźwości. Jak wybrać zatem optymalny dla naszych celów alkomat? Zacznijmy od definicji tego urządzenia.
Alkomat – co to jest i kto może kontrolować trzeźwość?
Alkomat znany jest również jako tester alkoholu, alkotest, alkoholomierz, miernik trzeźwości.
Niezależnie od nazwy, jest to urządzenie pomiarowe służące do wskazywania ilości zawartego alkoholu w wydychanym powietrzu. Wynik takiego badania jest zazwyczaj wyrażony w promilach (‰), jednak możemy się spotkać również z miernikami, w których jednostkami odczytu będą np. %BAC, g/l lub mg/l.
Alkomaty są obecnie używane na całym świecie i znajdują zastosowanie w wielu sektorach. Sprzęt ten może być wykorzystywany do kontroli pracowników lub podczas sprawdzania trzeźwości osób prowadzących pojazdy, przez takie organy nadzoru jak np. Państwowa Inspekcja Pracy, Policja, Straż Graniczna.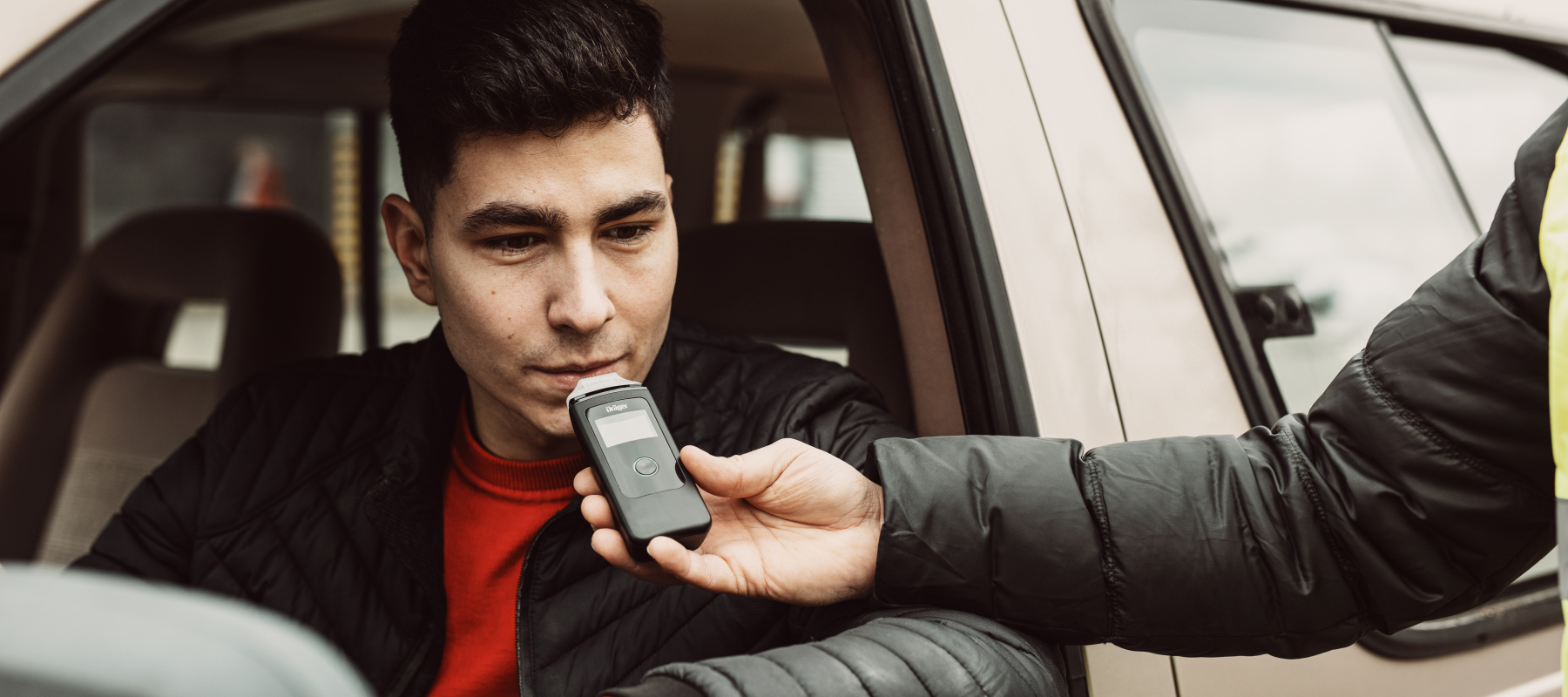 Ze względu na coraz większą dostępność alkoholomierzy, coraz chętniej korzystają z nich również rozmaite instytucje oraz firmy, np. ochroniarskie lub budowlane, w celu kontroli zatrudnionych osób pod kątem zawartości alkoholu w wydychanym powietrzu.
Rozwój technologii oraz popularyzacja tego typu urządzeń na przestrzeni ostatnich kilkunastu lat sprawiła, że dużą popularnością cieszą się alkomaty do użytku osobistego, pozwalające na samodzielne wykonanie badania.
Jakie rodzaje alkomatów można wyróżnić?
Alkomaty można podzielić ze względu na sensor: na urządzenia półprzewodnikowe, elektrochemiczne i spektrofotometryczne, lub ze względu na przeznaczenie: do użytku osobistego, do masowej kontroli, jako urządzenia stacjonarne lub dowodowe, umożliwiające powołanie się na wynik pomiaru np. w sprawie sądowej.
Alkomaty półprzewodnikowe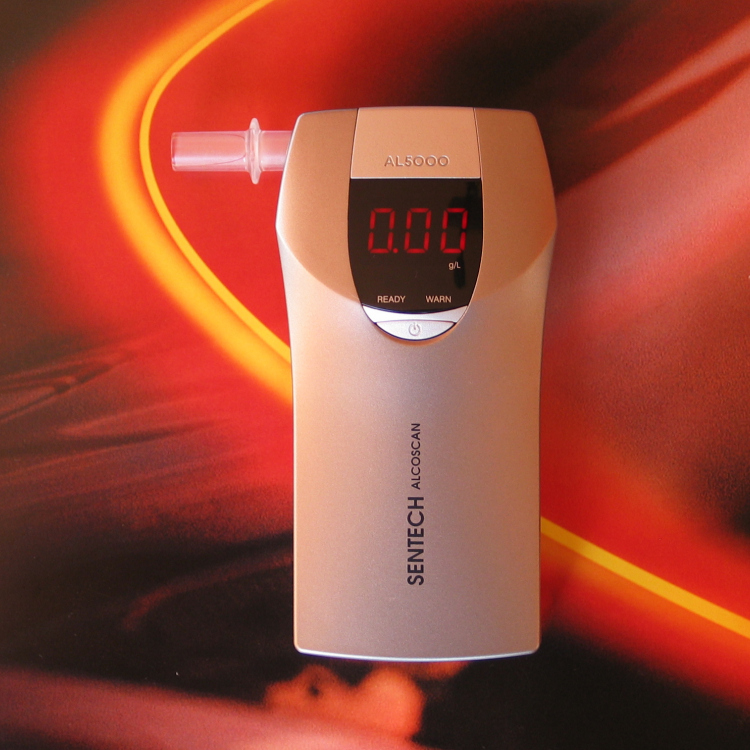 Do grupy alkomatów półprzewodnikowych zaliczamy mierniki, w których komórką pomiarową jest sensor półprzewodnikowy. W badaniu wykorzystywana jest specjalna elektroda. Alkohol, utleniając się na jej powierzchni powoduje wzrost przewodności, a w rezultacie "wykrycie" alkoholu.
Przewagą tego typu mierników nad alkomatami elektrochemicznymi jest wyłącznie cena. Wynika to z faktu, że takie sensory są wrażliwe również na niektóre substancje jak np. pozostałości dymu papierosowego, cukierki miętowe, węglowodory itp., co może powodować zafałszowanie wyników pomiaru.
Alkomaty elektrochemiczne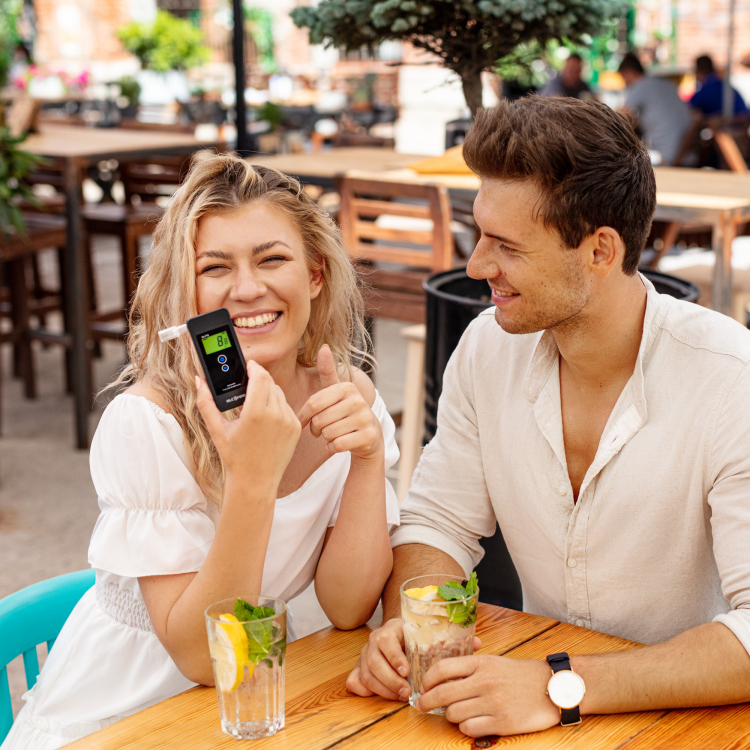 Alkomaty elektrochemiczne to urządzenia, w których pomiar odbywa się na zasadzie elektrodowego utlenienia alkoholu w komórce pomiarowej. Elektrochemiczny sensor zastosowany w testerze reaguje wyłącznie na molekuły alkoholu, a wyniki obarczone są bardzo małym błędem pomiarowym.
Inaczej, niż w przypadku alkomatów półprzewodnikowych, nie ma możliwości zafałszowania wyników przez różne substancje lub czynniki środowiskowe. Tego typu urządzenia wykazują się znacznie dłuższą żywotnością, są bardziej czułe, dokładne oraz stabilniejsze niż alkomaty półprzewodnikowe.
Są one polecane zarówno dla firm, jak i użytkowników indywidualnych oczekujących dokładnych i powtarzalnych wyników pomiarów. Niektóre, przeważnie droższe modele, w których została zastosowana ta technologia, są wykorzystywane przez służby mundurowe i policje na całym świecie.
Alkomaty spektrofotometryczne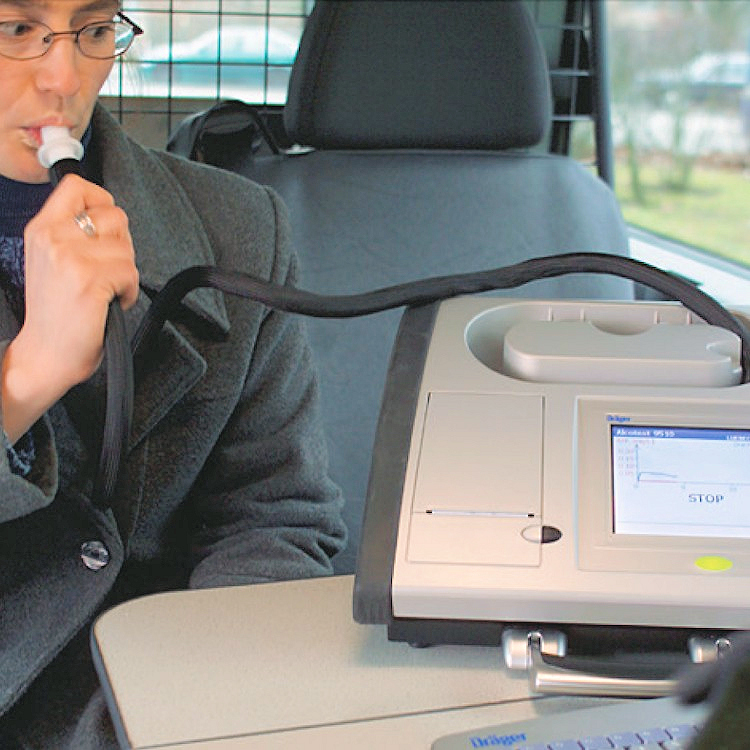 Tego typu urządzenia do określania zawartości alkoholu wykorzystują wysokoczuły sensor podczerwieni. Badanie przy pomocy takiego alkomatu, w dużym skrócie, polega na pomiarze osłabienia promieniowania podczerwonego.
W ten sposób określa się stężenie par alkoholu w wydychanym powietrzu, które jest proporcjonalne do stężenia alkoholu we krwi. Są to niezwykle rzadko spotykane urządzenia, których największą wadą jest niestety wysoka cena, która może dochodzić do nawet kilkunastu tysięcy złotych za sztukę!
Do wykonania prawidłowego pomiaru zawartości alkoholu we krwi człowieka, niezbędny jest nie tylko dobrej klasy sprzęt, ale też i odpowiednia wiedza. O tym jak właściwie korzystać z alkomatu i czego kategorycznie unikać przy jego obsłudze, wyjaśniamy w dziale Prawidłowa eksploatacja »